RockEng would like to congratulate Simone Markus, our 2022 Graduate Scholarship winner! RockEng is excited to help support Simone in her studies.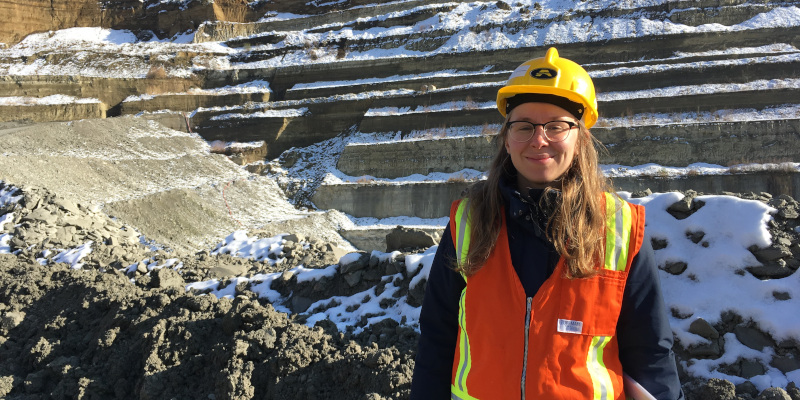 Simone is a PhD student at Queen's University, pursuing a degree in geological engineering with a specialization in geomechanics and geotechnical engineering. Simone's research focuses on hydromechanical interactions around tunnels and underground excavations, with the goal of updating and advancing design models for addressing problems with water in underground construction.
On and off campus, Simone is passionate about equity, diversity, and inclusion (EDI) in engineering, serving on the Tunnelling Association of Canada's EDI taskforce, as well as participating in community efforts to encourage young women to pursue engineering. Prior to her PhD studies, Simone worked as a geotechnical design engineer-in-training in the heavy civil construction industry, and she hopes to continue working in geotechnical engineering after completing her PhD.