Geomechanics consulting services are an important component and source of expertise on your project.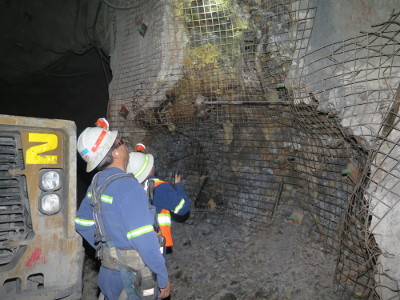 Geomechanics and rock engineering is a highly specialized field of expertise essential for the planning, construction and ongoing management of any modern underground or surface mine, or major civil engineering project.
Geotechnical engineers specialized in geomechanics use their knowledge and skills to optimize the design of the engineering project for increasing productivity and mitigating risk. However, not all companies have this capability and expertise in-house, and in some cases, it is not practical or cost-effective to have people with the required knowledge, attributes and capability employed in-house on a full-time basis. In other situations, there are existing personnel with knowledge of and training in geomechanics, but they can still benefit from the assistance and opinion of consulting geotechnical engineers.
In each of these scenarios, making use of external geomechanics consulting services as required makes sense.
External geomechanics consultants are a source of extra information and expertise, provide a second opinion to in-house engineers, and, because they are not involved in the day-to-day operations, offer a renewed perspective. At RockEng, we provide geomechanics consulting services to diverse clients, principally in the mining (surface and underground) and civil engineering industries. Our team of highly qualified, skilled and experienced experts will add tremendous value to your organization in a variety of ways. Please contact us today for more information.
Our specialized engineering services include:
Secondments and site support
Backfill
Mine design
Excavation stability
Due diligence reviews
Similar Services We Offer: