Numerical modelling makes your excavation work safer.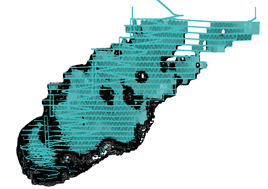 Numerical Modelling – Numerical modelling has been used in various disciplines over the years, and rapid technological advances over the last few decades have made this practice more commonplace, efficient and useful.
Specifically, the development of more efficient software programs and advancements in computational capacity enable the analysis of vast amounts of data in a short space of time, thereby greatly improving the speed and accuracy of numerical modelling.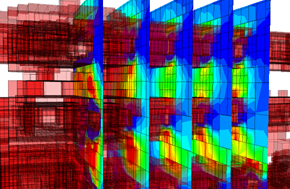 In the context of rock engineering, numerical modelling is used for analyzing conditions like stress, displacement, and assessing the stability / instability of slopes, faces, rock masses and other features within mines and other major excavations. This data is then interpreted for the context of designing underground or above-ground excavations and support systems.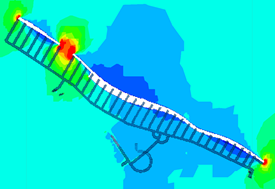 With correct data, specialized personnel using numerical modelling systems and methodologies can better estimate ground responses such as deformation, stability and safe support loads. This information can then be used in the design, construction and management of mines and other projects – making them safer and more productive in the process.With over 40 years of combined experience in numerical modelling, our team at RockEng boasts world-class expertise.
Our services in numerical modelling are offered to a wide range of rock engineering projects:
Underground mining (pillar design, stope dimensioning, mine sequencing, support design)
Open pit mining (slope stability, pushback sequencing, support design)
Tunnelling, civil underground excavations and slopes (stability assessments and support design)
Natural rock slope instabilities (landslide kinematics and dynamics)

Numerical modelling services utilize both two- and three-dimensional software packages, including the Itasca and RocScience software suites, as well as Map3D. When suitable instrumentation data is available, our team at RockEng will calibrate models to accurately reproduce rock mass behaviour observed in the field.