Dr. Kathy Kalenchuk is presenting the 2019 Canadian Geotechnical Colloquium at GeoSt.John's 2019 on October 1.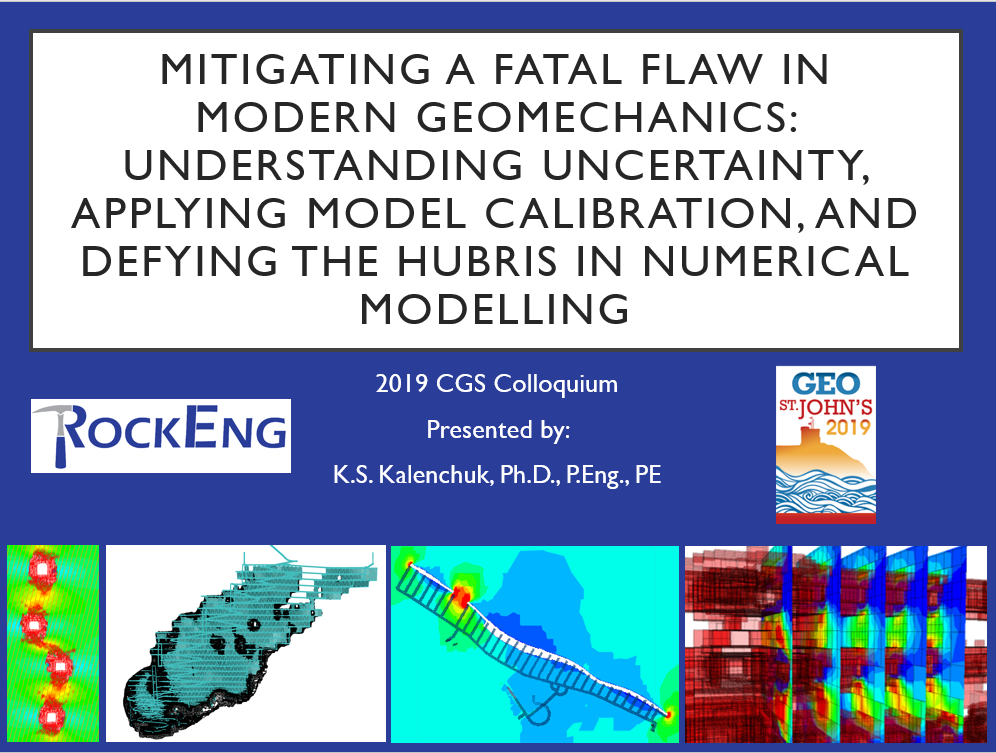 Dr. Kathy Kalenchuk will be presenting the CGS Colloquium 2019 talk during CGS's Annual Conference, GeoSt.John's 2019, which is being held in St. John's Newfoundland from September 29 – October 2, 2019. Kathy will be present her talk, titled "Mitigating a fatal flaw in modern geomechanics: understanding uncertainty, applying model calibration, and defying the hubris in numerical modelling", on the morning of October 1.
More information on the conference and keynote speakers can be found at the websites listed below.
To view GeoSt.John's 2019 – CGS Annual Conference website, visit this link
For more information on the keynote speakers, visit this link.